SCHOOL SPORTS PREMIUM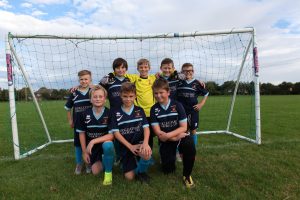 Sports Premium Funding
​From September 2013, the government changed the way that Physical Education in primary schools is funded. The funding now comes through the Sport Premium, which is aimed to support three key areas: physical education; healthy, active lifestyles and competitive sport. The action plan below outlines how we at St. Benedict's intend to spend the money we have received to develop these areas.
Physical Education at St. Benedict's Primary School
At St. Benedict's Primary School we aim to provide outstanding Physical Education that develops a lifelong passion for sport and exercise, and which encourages children to lead healthy lifestyles. We believe that, as well as the physical benefits, effective P.E. provision provides children with social and cognitive skills that can be transferred to other areas of the curriculum and to life as a whole.
P.E. is delivered by a combination of teachers and outside coaches, as outlined on the Physical Education curriculum below.
PE and Physical Activity Policy
Mission and School Vision for PE
St Benedict's PE and Sport Premium Funding 2023-24