Called to Serve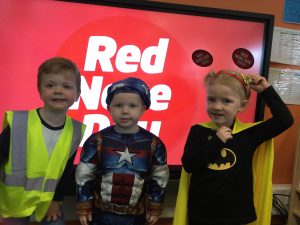 The Bishop's Mission – Together in Jordan 
Each year Mission Together highlights one of our many projects supporting children across the world.  We are "called to serve" by supporting this campaign.
Ghana 
Mr Sturdy has had a truly wonderful time being Called to Serve in Ayensudo Primary School in Ghana. Both Mr Sturdy and the school were overjoyed by the generosity of the children at St Benedict's and would all like to say a huge thank you. During his visit, Mr Sturdy experienced the Ghanaian culture, participating in activities and trying local delicacies whilst also gaining the opportunity to meet and teach the children in the local school.
1 John 4:21
"And this commandment we have from him: whoever loves God must also love his brother."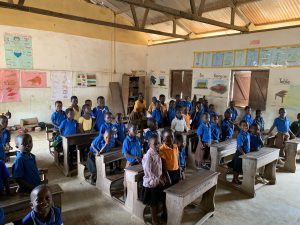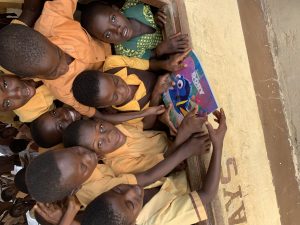 Beach Clean 
St Benedict's pupils joined the Friends of Redcar on Sunday 3rd Mrach for the Beach Clean. Excellent effort by all picking litter or 'Nurdle' collecting. As Pope Francis said, "Each of us has to be responsible for others and for the future of our planet".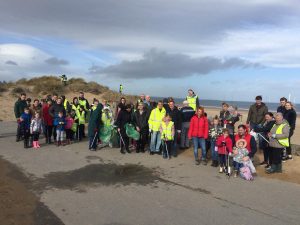 Supporting our local Foodbank 
Apostleship of the Sea
52 shoeboxes were collected to support the parish appeal for the Apostleship of the Sea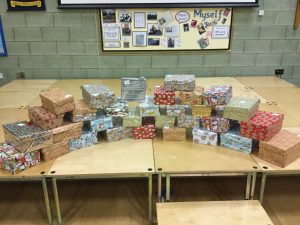 Collecting Bottle Tops
The staff at Lush were overwhelmed and very impressed when the Parish Building Fund dropped off bottle tops collected by our pupils.  Lush will recyle all the bottle tops.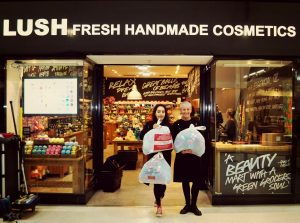 Parish Building Fund 
We arranged a Quiz and Bingo Night and the money raised went towards the Parish Building Fund
Lourdes 
After our fantastic fund raising efforts, where we raised £700 to sponsor one of our Parishioners on the Diocesan Pilgrimage to Lourdes, Canon Derek Turnham came into school  and showed the children photographs taken during the Diocesan Pilgrimage. The children were delighted to see our sponsored parishioner, Mary Yarker,  enjoying Lourdes and were thanked for their help by Father Derek.